The holidays season has arrived! In between scrambling to find gifts for everyone on your list and decorating your home to welcome the season, you might be thinking about spending some time playing slots and table games. After all, you need some holiday stress-relief!
To help you make the most of gambling over the holidays, we have put together this guide. Below, we go over some important pointers to help ensure you have a great time.
Land-based casinos get extra crowded and expensive over the holidays.
The first thing you should know about gambling during the holiday season is that land-based casinos get more crowded, not less. That is particularly true at prime destinations like Las Vegas.
So, if you do not want to be jostling elbow to elbow with other gamblers waiting for a chance to play your favorite slot machines on the casino floor, it is much better to play casino games online.
Incidentally, with the pandemic still going on, it is also safer to avoid dense crowds. Staying home to gamble means staying healthy.
The added draw of offline casinos during the holidays has another drawback too, which is that prices skyrocket in response to high demand.
That means that you might have a harder time booking a hotel room, and your room will cost more money than it would the rest of the year.
The more you are spending on your hotel stay, the less you will have available to play with on the casino floor.
Cutting back on your casino-related expenses during the holiday season is therefore yet another reason to stick with online gambling. While you will miss out on the free drinks, you will be able to afford more spins at the slots—and more chances to win.
Holiday "patterns" for slots and other games of chance do not work.
Some people believe that the holidays present a unique opportunity to win more money because of statistical anomalies. They may think, for example, that slot machines are "looser" during the holiday season.
I saw one person talk about going back over their records and finding that they had won more jackpots on holidays or the days before holidays (i.e. Christmas Eve) than they had on regular days.
They referred to this as a holiday "pattern," and seemed to suggest that it is a reliable basis on which to gamble.
However enticing this idea may sound, no, you are not more likely to win a jackpot on Christmas, Christmas Eve, New Year's Eve, Thanksgiving, Black Friday, or any other "special" day of the year than you would be on a regular day.
This is closely related to the common belief that slot machines pay out more during certain days of the week or times of day than others.
On a technical level, it is possible to modify the rate of return on a slot machine at any time without physically walking up to the machine.
But from a regulatory standpoint, doing so would be a problem. If a casino offers a slot game with a particular RTP, and then abruptly changes the RTP, they could be in violation of the terms they need to follow to maintain their license.
So, this is not a thing that happens in real life. The RTP for any particular casino game you want to play is not going to increase because it is 10 in the morning on a Tuesday, because it is Christmas Eve, or because it is any other day or time.
To learn more about this and other misconceptions you might have about slots, check out this post.
In the meantime, we recommend that you approach gambling on a holiday the same way you would gambling on any other day of the year. Maybe the fates will smile on you; maybe they won't. But Lady Luck doesn't have a clue it is Christmas or New Year's Eve. If you win a jackpot on one of those days, it is just a coincidence.
Watch out for holiday stress putting you on tilt.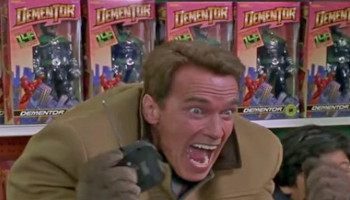 The holidays can be a lot of fun, but they can also be super stressful! It can be a hectic rush to try and buy presents in time for all of your family members and friends. You might have responsibilities for organizing work-related parties.
On top of that, you may be hosting holiday parties at home. Plus, distant relatives may be flying in. While reconnecting with them can be rewarding, sometimes it can be overwhelming too.
Gambling can help you relieve a bit of that stress. When you load up a slot game on your mobile device or laptop, you can lose yourself in the flow of the game for a bit. So long as you are careful with your bankroll, that can be great for your well-being (especially if you win a jackpot—that will definitely relieve some stress!).
But sometimes, stress likes to hang around, even when we try to do something to relax. If you are really worked up about something—maybe a rude customer service person from your Black Friday shopping run or a nasty comment over dinner from one of your in-laws—it can be hard to let it go.
If you let that stress get to you while you are gambling, you might find yourself dysregulated enough emotionally to go on tilt.
Before you know it, you could be spending more money than you thought you would. You might find yourself thinking, "Today has been such a nightmare. I just need something to go my way. And now, I keep losing! I just need to win a small payout, come on—"
When you keep losing, you just get steadily more worked up, and by the time you finally manage to wrench yourself away from the slots for the night, you have busted your bankroll and eaten into your holiday shopping funds.
You know your own personality well enough to know if this is the sort of thing that is likely to happen to you during the holidays.
If you have concerns about it, try to wait until you are not so stressed to gamble. Maybe wait until after your in-law gives you an apology.
Of course, that might never happen so you might just need to take a walk around the block to cool your head. Maybe then you can load up your favorite slot game and relax some more.
Play casino games when you are sober.
While stress can throw you off your game when you gamble during the holidays, it is not the only thing that can. So can drinking.
The holidays are a time to be merry and indulge in plenty of fine foods and beverages. In fact, you probably have some specific alcoholic drinks that are part of your yearly traditions.
But drinking and playing casino games definitely don't mix. Well, they do mix, but in a way that favors the casino, not you—that is why you can get so many free drinks when you play at land-based casinos!
So, enjoy your holiday drinks, and enjoy your holiday gambling, but just make sure it is not at the same time.
But we're not total squares either. When you're done with your gambling for the night…
'Batanga'
2 oz silver tequila
6 oz Coke
1 oz Lime Juice
Salt, Ice
Salt the rim of a highball glass. Add your tequila, coke, and lime juice. Add ice, stir, garnish with a lime wedge.
And when looking for a new place to satisfy your Casino, Poker, Horse Racing AND Sports action, check out BetOnline where you can currently get a Casino Bonus of $3,000!
You might find some holiday-themed slot games online.
Moving away from precautions, let's talk about opportunities you can look forward to when you play casino games during the holidays.
We talked about how in some cases, playing slots and other games might help you feel less stressed. But there are some other fun things about gambling over the holiday season as well.
One of those fun things is the chance to play holiday-themed slot games. These are available year-round, but you probably do not think about them most of the time, and may not even be aware of their existence.
So, this is your chance to discover some fun new games, and get into the holiday spirit even more!
To see a complete list of all of the slots we have reviewed in the past, click on this link here. You're sure to find some awesome new slots there!
Sometimes online casinos offer holiday bonuses and tournaments.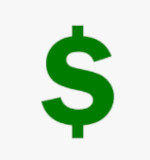 Another reason to play at online casinos during the holiday season is to take advantage of special offers.
For instance, your favorite casino site might be offering a special match bonus for the holidays, or maybe some free spins.
Sometimes there are holiday tournaments as well. These might be free to enter, and give you a chance to win valuable prizes.
So, check in with your online casinos throughout the holiday season to see what they have available—and think about maybe opening some new casino accounts to take advantage of additional promotions on other websites.
The holidays are a great time to gift yourself with some online gambling fun.
During the holiday season, our focus is usually mostly on other people. This is our time to be extra generous to the people who support us—our family, friends, co-workers, and others who are important to us.
But the one person you might forget about is yourself. You work hard throughout the year to provide for yourself and your family, and you also deserve that same generosity from yourself. That is just a basic part of self-care.
Since you love to gamble, why not treat yourself with a little extra in your account this holiday season? So long as you can afford it, it makes sense to give yourself some more chances to win. Plus, who knows? Maybe Lady Luck will leave something special under the tree for you this year.